WHO ARE WE?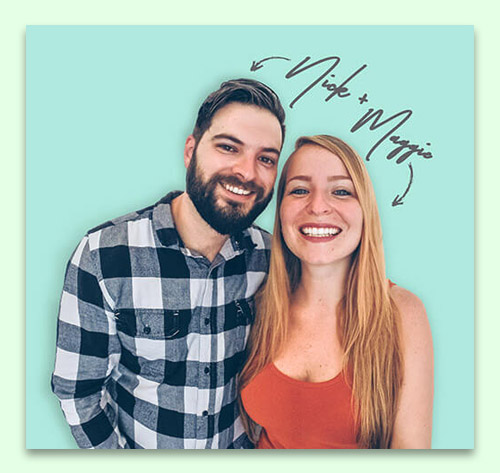 Hey! We're Nick and Maggie, an Aussie - Canadian duo of digital marketing nerds, recoverng workaholics, travel fanatics, caffeine enthusiasts and the proud founders of Living to Roam.
We first began living out of our backpacks back in 2012 whilst working as tour guides in Europe. And although our backpacks have started slowly falling apart, our love of living life on our own terms is stronger than ever.
Fast forward a few years, our work-from-anywhere lifestyle was kickstarted by offering social media management services. But seeing as we're also professional overachievers we've since expanded our range of skills into other areas.
We now like to think of ourselves as the Swiss army knives of online marketing support for our clients.
We've designed beautiful websites, created profitable sales funnels, and managed complex paid advertising campaigns amongst other things. Basically anything you need to take an online business from invisible to invincible and get sh*t done? We do that.
This modern-day superpower of being a one-stop-shop for our clients has allowed us to charge more and work less all while travelling the world full-time. It wasn't until we joined a coworking space in Bali that everything finally clicked. We were "home". We finally had people around us who just got it.
They understood our highs and our lows and offered support when we needed it most. The space we were in also allowed members to share their skills with others by hosting presentations and networking events.
The ConnectED Community is our way of creating a virtual coworking space that you can take with you wherever you go. A place where you can feel supported, educated and empowered to grow your business to where it deserves to be!